Jobs for Family Carers features in The Social Impact Ireland 'Business for Social Impact' Showcase
I was delighted to feature in the 2021 Social Impact Ireland Showcase that took place on Thursday 20th May 2021.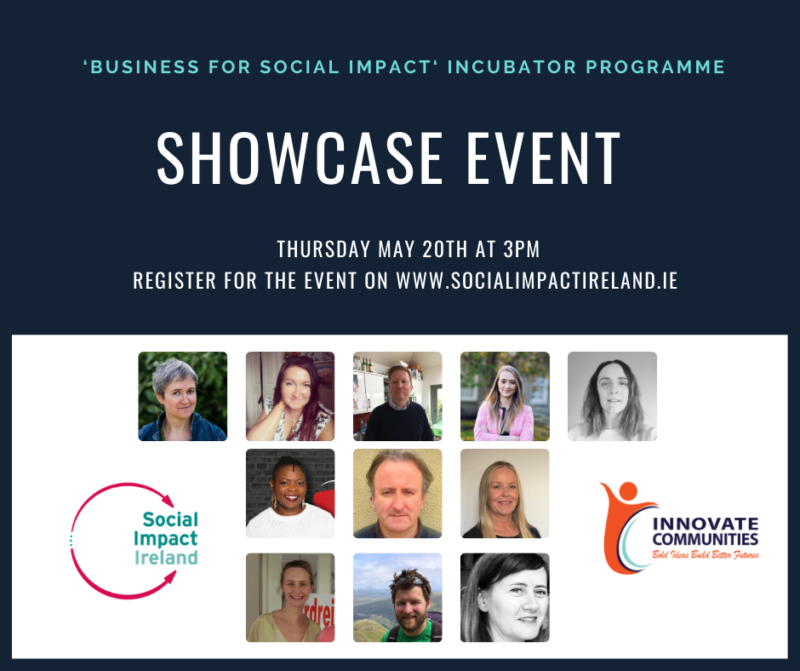 Jobs for Family Carers was one of 11 social enterprises who completed the 'Business for Social Impact' Incubator Programme with Social Impact Ireland, which is designed specifically to create and develop sustainable businesses that make positive social impact. This, their 6th edition of the programme, was run in partnership with Innovate Communities, ran for five months and has seen 11 new initiatives advance. Watching the presentations of my co-graduates made me proud to be part of a group of organisations that are so enterprising, innovative and inclusive.
The online event was hosted by Richard Lynch and featured contributions from Sophie Reynolds, an innovative and strategic thinker, and recognised social and public innovation expert and Sean Mullan, founder of Third Space. Third Space is a social business venture to open and run eating and meeting places in Dublin where there is a lack of community hubs. The event was closed off by Annabelle Conway, Social Innovation Manager of Innovate Communities
A recording of the event can be seen here